Statement of Support from Solicitor Eric Watson on the Judgement in the Shauna Donnelly Infant Murder Case, yesterday
Posted: 11th February 2021
Shauna Donnelly was the victim of the worst tragedy that could befall a new mother. Not only did she have to cope with the death of her child she also had to deal with appalling online abuse from members of the public who knew nothing of her case. This case is relevant to every parent, to expectant couples, and potential new mums, this could have happened to any member of the public. Instead of celebrating a significant life moment in her adult life, she has spent the past year dealing with cruel allegations that she murdered her baby. It is hoped that today's decision will draw a line under this, to permit Shauna the space to finally grieve and to allow her to move on with her life."
This is a monumental judgement for Shauna and her family. The consequences were potentially devastating, and the experience hugely traumatic, they have been victims themselves through this process.
Watson Woodhouse has for 30 years positioned ourselves as the "champion of the people" and will continue to do so. We are incredibly proud of our close connections with the community through our legal aid work. We cannot take back what has happened but we are determined to ensure that everyone no matter your financial standing, should have access to high quality legal advice.
Eric Watson
Solicitor & Director – Watson Woodhouse Solicitor Middlesbrough
Justice for Teesside Mum accused of murdering new-born baby, as she walks free, avoiding a 20 year sentence
Posted: 11th February 2021
On the 4th October 2020, Shauna Donnelly walked into James Cook University Hospital in Middlesbrough with her dead, day old baby. The investigation into the death, resulted in her being charged with Murder by Cleveland Police.
Todays hearing at 10am at Teesside Crown Court saw Justice for Shauna Donnelly 24, from Middlesbrough who escaped a potential 20 year sentence, due to a lack of conclusive medical evidence to suggest harm or assault had occurred.
In her first appearance in October last year at Teesside Crown Court, HHJ Watson QC had been persuaded to grant Ms Donnelly bail due to the extremely sensitive and delicate nature of the allegation. Donnelly's legal team had highlighted she had no previous convictions and was vulnerable due to the circumstances of the birth.
Donnelly was represented by a legal team from Watson Woodhouse Solicitors in Middlesbrough, from her first police station appearance. As the case progressed they had commissioned medical reports from five expert witnesses in order that every aspect of the defence case be properly explored.
All doctors agreed child was likely born in an extremely compromised state as a result of a hypoxic injury which was the likely outcome of a significant placental abruption. Medical opinion was that this was a child, if born alive, was extremely poorly and so unwell that the mother may well believe the child was stillborn, with no evidence of assault or trauma of any kind. Due to the condition of the child at birth it was a distinct and realistic possibility that the mother may have believed the child to have been still born. It was not possible to say whether prompt medical attention would have enabled the child to survive.
The Crown also considered the expert opinion of Dr Gary Hartnoll, consultant Neonatologist. His report supports the conclusion that a hypoxic baby may have appeared to the mother to be still born. Richard Wright QC summed up "There is a broad body of circumstantial evidence which raises suspicion as to the circumstances in which this child died, however it remains essential (in order to deliver a verdict of Murder) that the crown is able to establish that the
child died as a result of an unlawful act by the defendant (that caused the death of the child.) Absence of an ability to prove the unlawful act, (would mean) no conviction for Murder can follow.
Judge Ashurst, having reviewed the available evidence concluded " I am quite satisfied that very close attention has been given to establish how it was the baby in this case died, there has been a full investigation about the circumstances of the child's birth, those highly qualified have been consulted and the Crown have taken a responsible and appropriate course of action in light of the evidence."
Eric Watson, defendants Solicitor & Director at Watson Woodhouse Law Firm, gave a statement to press following the judgement "Shauna Donnely was the victim of the worst tragedy that could befall a new mother. Not only did she have to cope with the death of her child she also had to deal with appalling online abuse from members of the public who knew nothing of her case. This case is relevant to every parent, to expectant couples, and potential new mums, this could have happened to any member of the public. Instead of celebrating a significant life moment in her adult life, she has spent the past year dealing with cruel allegations that she murdered her baby. It is hoped that today's decision will draw a line under this, to permit Shauna the space to finally grieve and to allow her to move on with her life."
Shauna Donnelly and her family privately responded to the judgement with a statement via her solicitor "I knew I hadn't done anything wrong but nobody seemed to believe me. I honestly thought I was going to prison for the rest of my life. I couldn't think about anything else and even now I know the judge and the barristers know I didn't do anything, people still shout things at me and people still talk about me. The total strangers, who made comments on the newspaper articles threatening to do all sorts of awful things to me should listen to what the judge has said today about me being innocent of this and not say such nasty things about people in the future. It's as if I won't ever be able to get rid of the photo of me as "that one who killed her baby". It felt awful but now I'm finally able to move forward with my life".
Eric Watson of Watson Woodhouse concluded "This is a monumental judgement for Shauna and her family. The consequences were potentially devastating, and the experience hugely traumatic, they have been victims themselves through this process. Watson Woodhouse has for 30 years positioned ourselves as the "champion of the people" and will continue to do so. We are incredibly proud of our close connections with the community through our legal aid work. We cannot take back what has happened but we are determined to ensure that everyone no matter your financial standing, should have access to high quality legal advice"
If you or your family are experiencing legal difficulties due to The Pandemic, around domestic abuse, homelessness, employment law or crime, Watson Woodhouse offer FREE legal advice at their weekly Law Clinics in Stockton, please do get in touch with us for a free confidential informal discussion at  or on 01642 247656 or email us at  info@watsonwoodhouse.co.uk.
Statement by Solicitor Alistair Smith regarding the breaking news of West Lane Hospital, Middlesbrough
Posted: 4th February 2021
The release of this statement comes in response to the breaking news about the Tees Esk Wear Valley Trust (TEWV).
Concerns surrounding the death of a loved one is always distressing for those who have lost someone close, but for one family in particularly this comes at a poignant time, when they should have been celebrating their daughter Emily's 19th birthday on 4thFebruary. Sadly, Emily took her own life, whilst under the care of TEWV trust, following time spent at West Lane Hospital, in Middlesbrough.
There has already been an acknowledgement of the failings in the level of care at the facility, which led to the Care and Quality Commission (CQC) deciding that standards fell far short of those expected, resulting in the closure of West Lane Hospital.
We continue to support a growing number of families and individuals who have sadly lost loved ones or have been highly impacted, or damaged, by their experiences within West Lane Hospital. Many who feel they left in a far worse condition, mentally and physically, than when they went in. Techniques, restraints and practices were brutal, and against the guidance of the Trust, which has led to long term issues such as self-harm, and sadly, ultimately suicide for some.
There is an ongoing independent investigation by Niche Consulting, commissioned by NHS England, into the failings at West Lane hospital. Sadly, we fear failings at this facility are not in isolation and we therefore join the call for a Public Enquiry, with support from the local MP, into the TEWV Trust, following an acknowledgement of at least 15 deaths in the last 3 years. We remain committed to supporting individuals and families who may have been affected by failings at facilities managed by the TEWV Trust and beyond.
It is with the greatest of sympathy and respect, and for the need for justice for all of the families, that we are speaking out today.
Alistair Smith
Historic Abuse Solicitor. Watson Woodhouse Solicitors, Middlesbrough.
Further Justice for abuse victims after Ministry of Justice agrees to extension of Medomsley compensation scheme.
Posted: 4th February 2021
A joint initiative between Law Firms Watson Woodhouse of Middlesbrough & Jordans of Wakefield has lead to the Ministry of Justice agreeing to an extension to the compensation scheme for those who suffered abuse at the hands of Medomsley Detention Centre staff.
Medomsley Detention Centre, Consett was a prison for young male offenders from 1961 until its closure in 1988, & provided a place for young offenders aged 16-21 as an alternative to mainstream prison. In 2013 Durham Constabulary launched an investigation into allegations of systematic sexual, physical and mental abuse by a cohort of prison officers spanning a period of 25 years. Named "Operation Seabrook", it is one of the largest investigations of its kind in the UK and supported by a dedicated team of officers. Nearly 2,000 men, to-date, have come forward to report allegations of abuse at Medomsley that spanned a period of 25 years.
The agreed extension to the victims' compensation scheme, means many potential victims who were initially not eligible to receive compensation under the terms of the scheme can now make a claim. The initial scheme was restricted to five officers originally convicted of physical abusing detainees; Christopher Onslow, John McGee, Brian Greenwell, Kevin Blakely and Alan Bramley, each were sentenced with the maximum sentence awarded being eight years. Two further officers Ian Nicholson and Alexander Flavell are still awaiting trial, after a postponement from November 2020. Claims were also possible against Officers Neville Husband and Leslie Johnson who were both convicted of sexual offences but have since died. The extended scheme removes the requirement for the officer in question to be convicted before a claim can be made. Victims now only need to prove they were in the detention centre at the same time as the officer who physically abused them.
The extension was facilitated due to the collective actions of a Steering Group comprising of a number of Law Firms, led by Alistair Smith. The Investigations were also raised in Parliament with support from local MP for Middlesbrough, Andy McDonald. Due to the scale of the investigation there is now recognition for the need for a Public Enquiry to try to understand how and why systematic abuse occurred and went undetected for so long.
Alistair Smith, specialist Historic Abuse Solicitor at Watson Woodhouse Solicitors in Middlesbrough, has been leading the Steering Group which has lobbied the Ministry of Justice to initially  introduce a compensation scheme and also to extend the scheme and its criteria to allow further compensation to many more victims.  Collectively the Steering Group were representing over 1000 cases brought by ex inmates.
The Watson Woodhouse & Jordan's teams have secured over 500 cases themselves. Due to their role in the lobbying, they are able to work on a "No Win, No Fee" basis with no deduction taken from the compensation awarded, as costs are settledby the Ministry of Justice. This means they are able to pass the full compensation to their clients, whereas other Solicitors may deduct a charge of up to 25% of any compensation awarded.
Alistair Smith of Watson Woodhouse says: "Abuse, whether it be sexual or physical, is appalling whenever it happens and has awful consequences for its victims. We cannot take back what has happened in the past but we can try to help ease the future and recover any compensation you may be due. We understand the impact of trauma survivors have to deal with on a daily basis. We want to reassure all claimants that we deal with all cases in a sensitive and confidential manner, with both male and female solicitors available to provide advice and support. We never have and never will deduct compensation from victims of abuse at Medomsley or Kirklevington"
Alistair offers further reassurance to victims "A lot of years have passed and we don't want claimants to be deterred by the thought of a long application process, it's really not. It's as easy as a 15 minute call with a member of our team to establish the year(s) you were detained and any personal knowledge or interactions you remember with the officers. After that, we complete the application process, and go on to source the PNC evidence number required to proceed for you. Around 90% of our clients are successful and receive between £1750 and £5000 compensation depending on the criteria and their level & longevity of suffering".
Following on from this landmark investigation into Medomsley, hundreds of ex detainees have reported similar practices at Kirklevington Detention Centre near Yarm in Teesside. Both Law Firms are also keen to hear of any ex detainees who were abused at that facility also between the 1960's and 1990's.
If you or anyone you know has experienced abuse at the hands of officers in either Medomsley Detention Centre, Consett or Kirklevington Detention Centre Yarm, please do get in touch with us for an informal discussion at https://www.watsonwoodhouse.co.uk/medomsley-scheme-contact-form/ or on 01642 247656 or email us at to medomsley@watsonwoodhouse.co.uk
Medomsley Compensation Scheme Extension
Posted: 17th November 2020
It has been announced that the Medomsley compensation scheme has been extended which now allows survivors of abuse to claim for compensation, even if their abuser has died or has not been on trial or sentenced.
Alistair Smith and the Abuse Claims Department at Watson Woodhouse Solicitors have been leading the fight for justice for the victims of Medomsley Detention Centre and welcome the extension of the scheme.
Medomsley Detention Centre was a prison for young male offenders from 1961 until the late 1980s, providing a place for young offenders aged 17-21 to prevent them from being sent to a mainstream prison. At Medomsley, during their stay of usually around six to eight weeks, some inmates were subjected to sexual, physical and mental abuse from prison officers.
Alistair and the team at Watson Woodhouse have helped many Medomsley victims in their fight for justice and compensation for the abuse they experienced. Now, after months of discussion with the Ministry of Justice, the Medomsley Steering Group, who represent over 1000 claimants, have agreed on a settlement scheme designed to help provide compensation to former Medomsley inmates affected by the abuse that occurred.
The scheme provides an amount of compensation relative to the length of time an inmate was detained. There is a provision in the scheme to compensate for lasting injuries, physical and psychological.
To be eligible for the scheme:
You must have suffered physical abuse from a member of staff who was employed at Medomsley during the period you were detained; and
You must have independent evidence of your period of detention. This is, usually, obtained by us making a simple application.
Under the scheme, physical abuse is defined as "the direct application of unlawful force". Therefore, it is more than running the perimeter fence or being made to perform bunny hops.
At Watson Woodhouse, our solicitors have acted for many victims of historical abuse and understand the trauma survivors have to deal with on a daily basis. We deal with all cases in a sensitive and confidential manner, with both male and female solicitors available to provide advice and support on a 'No Win, No Fee' basis. With Medomsley Detention Centre we will not be deducting success fees from claimant's awards, so our clients will keep 100% of the compensation they are awarded.
Watson Woodhouse Solicitors offer a no obligation, free initial consultation with flexible appointments to suit your needs.
If you have been the victim of abuse at the hands of Medomsley Detention Centre and would like our support to take action, you can speak to Alistair Smith, or another member of the team by calling us today on 01642 247656.
'Same Roof Rule' Compensation Claims Delayed
Posted: 20th October 2020
In June 2019, the 'same roof rule' was abolished. This rule had been blocking survivors from applying for compensation for abuse they suffered before 1979 if they had been living with their attacker at the time.
Since then, there has been a significant increase in the number of people applying for compensation, which has resulted in a delay in the compensation being awarded.
The CICA strict time limits mean that a claim must be brought within 2 years of the assault – in this situation it has been extended to 2 years from the date of the change to the scheme, meaning that victims only have until June 2021 to register the claim.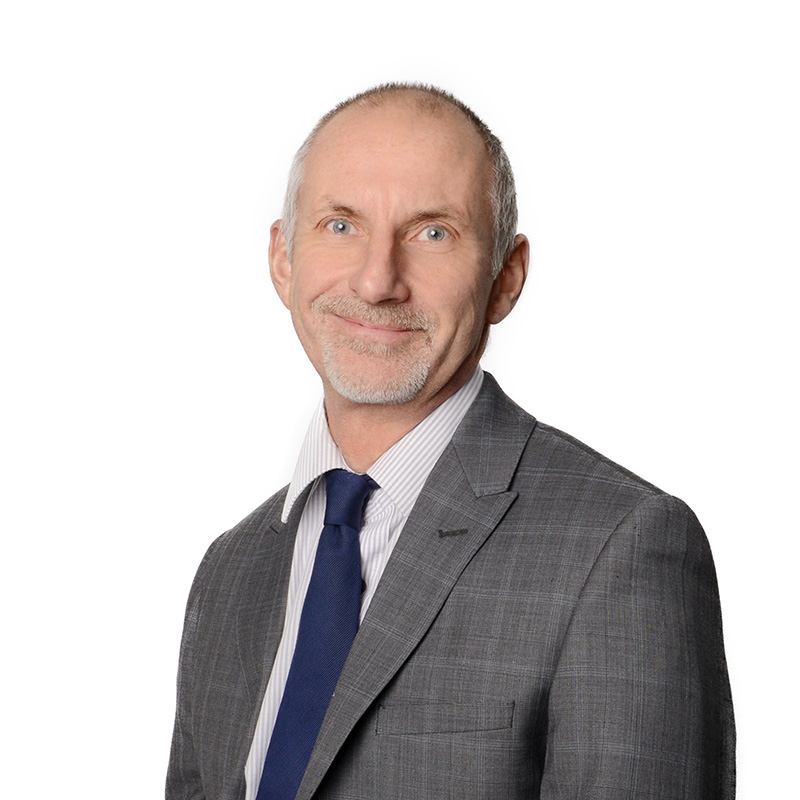 Alistair Smith, and the civil litigation team at Watson Woodhouse, were at the forefront of the fight to have the same roof rule overturned so that victims of abuse could claim compensation.
Speaking about the delays, Alistair said: "a logjam had been created because those now eligible were given only two years to apply to the Criminal Injuries Compensation Authority. The staff at the CICA are very good. The problem is there just aren't enough of them."
Due to the time limits and the delays in compensation being processed, we are urging anyone who feels they are eligible to come forward and claim the compensation they so rightly deserve.
The same roof rule
The CICA scheme was amended in 1979 to allow more people to be able to claim but did not apply to offences committed before 1979. It was for this reason that the Court of Appeal in the case of our client JT v First Tier Tribunal and Others were asked to consider whether the rule in place before 1979 was compatible with the Human Rights Act (HRA), specifically Article 14 on the prohibition of discrimination.
Fighting on behalf of our client JT, a lady from Teesside, the team successfully challenged the rule after the Court of Appeal examined the CICA scheme and found it was incompatible with the HRA based on the fact that children living with their family were treated differently and less favourably by the CICA scheme without any good justification.
The rule was formally scrapped in February 2019, with the opportunity to apply for compensation opening on the 13th of June 2019.
How we can help
As the solicitors who led this fight and were successful in overturning the rule, we have specialists in this field and an in-depth understanding of the challenges that survivors can face having challenged this rule in the Court of Appeal.
With vast experience, and an excellent track record of achieving results, we provide both a professional, and personal service, tailored to the needs of the individual clients' case.
If you have been victim of abuse under the same roof rule then please get in touch with Alistair Smith in our civil litigation department today to see how we can help you. Our empathetic and hardworking team of solicitors will do all they can to ensure that you are given the compensation you deserve, and we operate on a No Win, No Fee basis.
Call us free on 01642 247656 or visit our website https://www.watsonwoodhouse.co.uk/service/abuse-claims-advice/same-roof-rule/ for more information.
Notices of Possession and Eviction Proceedings in relation to Covid-19
Posted: 1st April 2020
During this difficult and uncertain time, we appreciate tenants will be concerned about the impact of Coronavirus on their ability to stay in their rented property.
On 25th March 2020, the government introduced the Coronavirus Act 2020 to provide tenants with protection from eviction. The new legislation is in force until 30th September 2020 but the Government does have the power to extend this period if necessary.
The main point tenants must be aware of is that the new legislation does not provide any relief from paying your rent. You are still under an obligation to keep to the terms of your tenancy agreement including continuing to make your rent payments.
Therefore, we advise you to continue paying your rent and if you do find yourself in financial difficulties you must communicate with your landlord with the hope of coming to an agreement.
New Notices Seeking Possession
The legislation provides that as of 26th March 2020, if your landlord seeks possession of your property they are required to provide you with at least 3 months' notice from the date the notice is served. Therefore, your landlord is unable to commence court proceedings to evict you from your home for at least 3 months.
As per the new legislation, your landlord must serve you a notice seeking possession in the prescribed format and provide you with certain specific information. Therefore, if you do receive either a s.21 Notice or s.8 Notice seeking possession, please do not hesitate to contact our specialist housing law department on 01642 247656. We will be able to review all documentation on your behalf to determine whether your landlord's Notice Seeking Possession is valid or not and provide you with the appropriate advice moving forward.
Existing Notices Seeking Possession
The legislation does not account for notices of possessions that have already been served to you by your landlord before the introduction of the Act. However, the government has provided guidance on this situation and confirmed that all ongoing housing possession court cases or those about to go into the system are to be suspended for an initial 90 days. Therefore, your landlord will be unable to progress possession or eviction proceedings through the courts to eviction.
If you believe you are due to have a possession/warrant hearing at court in the near future or if you have any concerns about your situation, please do not hesitate to contact our housing law department for specialist advise.
Our facilities allow our housing advice specialists to offer telephone and video call services such as skype / zoom / facetime to provide you with the best possible support throughout this difficult time.
We also have a Legal Aid franchise which allows us to assist tenants throughout the crisis by providing funded assistance under the legal help and assistance scheme to those who are eligible. We also offer a FREE 20 minute consultation and virtual advice clinics.
Contact us today on 01642 247656  or EMAIL housingdepartment@watsonwoodhouse.co.uk 0R TEXT 07876797578.
Non-Molestation Injunctions and Occupational Orders in relation to COVID-19
Posted: 27th March 2020
It is essential that the Court continues to meet the needs of those needing protection during the National Public Health Crisis.
Non-molestation injunction applications will be heard by Skype or by telephone.
At the conclusion of the hearing the Court will draw any orders and will send them to the relevant police force.  Ordinarily the Court will make such orders to last for 6 or 12 months subject to the right of the respondent to ask the Court to reconsider the order.
The Court will list a return date within 14 days when the respondent only need attend by telephone or by Skype. If the respondent fails to notify the court or, having done so, fails to make themselves available at the time of the hearing, the Court will continue the injunction orders.
If the respondent attends the hearing and wish to challenge any orders made without notice the court will fix a further remote hearing for both parties to attend by Skype or by telephone when further directions will be given.
If you are experiencing domestic abuse or feel you or your children are at risk of harm. Please contact the office as a matter of urgency, our family solicitors are working throughout and will be available to give you specialist advice. You are not alone during this crisis.
If you would like to speak to a member of the family department, then call us on 01642 247656 or visit https://www.watsonwoodhouse.co.uk/service/family-law/ for more information.