New app launched to help victims of domestic abuse
Posted: 23rd October 2019
In 2018, an estimated 2.0 million adults age 16 to 59 were victim to domestic abuse. Over the year, 1.3 million were women, and 695,000 were men.
The cost of domestic abuse in England and Wales is estimated to be approximately £66 billion.
However, domestic abuse is sometimes left unnoticed or unreported due to a number of reasons, whether that be the stigma around the shame or embarrassment of admitting it, or the fear and distrust in people believing you due to the level of evidence needed.
We are always finding new ways to support victims of abuse by listening to them and showing them that they are not alone in the fight for justice.
It can sometimes be hard to prove the systematic nature of abuse: often by the time someone gathers the courage to report their abuser, they're trying to remember details of events that are months or years old.
Now, an app has been created to help victims of abuse gather information and evidence of incidents, to help build a better case against their abuser.
Bright Sky is a free to download mobile app, launched in partnership with the Vodafone Foundation, providing support and information to anyone who may be in an abusive relationship or those concerned about someone they know.
Available in 4 languages: English, Urdu, Punjabi and Polish.
A unique UK-wide directory of specialist domestic abuse support services with contact details.
A secure My Journal tool to record incidents of abuse via text, audio, video or photo form, without any of the content being saved on the device itself.
Questionnaires to assess the safety of a relationship, plus a section on dispelling myths around domestic and sexual abuse.
Links to further resources and information on topics around domestic abuse.
Two weeks ago, Labour MP, Rosie Duffield spoke out in Parliament, giving a brave account of the abuse that she personally suffered at the hands of her ex-partner during a speech reiterating the desperation for the new Domestic Abuse Bill to be made law.
Natalie Blake, Head of Domestic Abuse at Watson woodhouse Solicitors says 'Domestic abuse destroys lives, and not just the life of the immediate victim, but of children and other family members as well. It can be difficult for domestic abuse victims to build a case, anything that helps people take back control of their lives can only be seen as a positive. Tools like this app coupled with Rosie's moving speech, highlight this is a complex issue which affects every one of us.'
If you have been a victim of Domestic Abuse, you can take steps to protect yourself from further incidents. There is a way out and help and support is available. Call or text our dedicated domestic abuse line on 07787647957 for further advice.
Watson Woodhouse join the fight against homelessness in CEO Sleepout 2019
Posted: 21st October 2019
On 27th October 2019, our colleagues Demi and Eleanor, gave up their beds for the night to raise money and awareness for homelessness and poverty in Teesside and across the UK.
The event was organised by CEO Sleepout UK, who to date have raised a phenomenal £2.2 million for charities who work tirelessly in the fight to make life easier for those in the group of homelessness and poverty.
Every year the charity organises different events across the UK, allowing people to give up their warm beds and homes for the night, and sleep outside in the cold, rainy weather, to have a small insight into what some people go through on a daily basis.
CEO Sleepout know that what they do is nowhere near the same as what real people have to endure, but the work they do raising money and awareness, and giving support to homeless charities across the UK is incredible, and a fantastic cause that we are so proud to be part of.
In the weeks leading up to the sleep out, Eleanor and Demi worked extremely hard to raise as much money as they could by coming up with ways to fundraise, and setting up a JustGiving page which can be found here – https://www.justgiving.com/fundraising/DemiMillard-EleanorHenderson
The girls held various cake sales, and asked for donations from family, friends and colleagues, and between them raised a massive £691.95 for several different charities that work to help homelessness.
Eleanor said 'The CEO Sleepout was an amazing event to be a part of. Although we woke up absolutely soaked through after it had rained continuously throughout the night, it made us appreciate how lucky and fortunate we both were to have a warm dry bed to go back home to!
It was inspiring to listen to charity leaders such as First Stop, talk about what they do to help the vulnerable in our area. They truly do everything they can to assist people in need, and it was great to understand exactly where the money we raised will go and how it will help those that need it.
Overall it was an amazing movement to be a part of, and a great way to raise money and awareness for people that are homeless and living in poverty'.
New Vacancy - Civil Liberties/ Litigation Department
Posted: 9th October 2019
 New Vacancy – Civil Liberties/ Litigation
Role: Fee Earner/ Senior Clerk
Department: Civil Litigation Department
Location: Middlesbrough
Salary: Competitive
Closing date for applications: Friday 18th October
Watson Woodhouse Ltd is expanding their Civil Litigation team, and seek an innovative and forward thinking Fee Earner / Senior Clerk to work from their Middlesbrough office.
This is a fantastic opportunity to join an excellent team, who have been involved in many high profile and ground breaking cases, and continue to successfully fight for the rights of some of the most vulnerable members of our society.
The team works across multi-discipline areas including Civil Actions Against Public Authority; Inquests; CICA; Abuse Claims; Human Rights; Judicial Review; Defamation / Misuse Private Information and Personal Injury work. We offer Legal Aid in the areas of CAPA; Inquest and Housing Litigation.
The role:
The successful candidate will initially offer case progression support to two of the senior fee earners, with view to developing the knowledge and skills to manage an independent caseload, predominately in the areas of CAPA; inquests/inquiries; Human Rights; Abuse and Psychological injury claims.
To assist in expansion and the marketing of the Civil Litigation Department.
To promote the department and build work streams by utilising and developing external links.
Main duties and responsibilities:
To assist Senior Fee Earners with complex cases;
To undertake a range of activity including legal research, and assisting with case preparation, due to the varied nature of the work;
To attend at Client meetings; hearings and Court to liaise with Clients, Counsel, Defendants, Coroner; IOPC and other third parties
To take witness evidence, and to draft instructions and correspondence to clients, court and defendants;
To undertake administrative work such as document file management and billing assistance;
To deal with all forms of funding, including Legal Aid and CFA's and to submit applications to the LAA online via CCMS.
We are looking for an individual with the following:-
Legal qualification preferable but not essential;
Equivalent to 3 years PQE desired, but all candidates with relevant experience considered, including those who are unqualified but have a passion and commitment to fight for justice;
Experience in dealing sensitively with both clients and experts, providing solutions and successfully managing difficult situations and conversations;
Experience in Civil Actions Against Public Authority, Inquests, CICA claims, Abuse Claims, Human Rights, Judicial Review, General Civil Disputes, Defamation / Misuse Private Information and in Legal Aid Finding.
Ability to work with and support vulnerable clients;
Excellent communication skills, both written and verbal, demonstrated by an ability to communicate accurately, clearly and concisely;
Excellent time management skills, with an ability to prioritise and organise a complex workload and meet tight deadlines;
Excellent ability to work as part of a team;
Ability to multi-task, work well under pressure and use own initiative.
Competitive salary, excellent prospects and training provided.
Email covering letter, CV and salary expectations to Vicky Thomas HR Manager, at vicky.thomas@macks.co.uk
Should you have any questions about the role/department please feel free to contact our recruitment team at the email above and they will respond directly.
New conveyancing team for our Stockton office!
Posted: 26th July 2019
Over the last year, Watson Woodhouse Solicitors have been working on expanding the company with the merger with Macks Solicitors. Now we are expanding even further and welcoming a new team of conveyancers to the Stockton office.
In August, a local Solicitors in Stockton will be closing its property department, and we are lucky to be gaining such a fantastic team of conveyancers from the firm.
One of the members joining is Jackie Howard, a conveyancing executive with over 30 years' experience in conveyancing, specialising in residential freehold and leasehold transactions.
Before the move to Watson Woodhouse, Jackie worked in Stockton for 18 months and has years' experience in many different firms.
Her experience includes: Sale and purchase transactions; Leasehold property transactions; New-build property and developments; Transfers of ownership; and Re-mortgaging.
Also joining Watson Woodhouse is Geoff Gardner, a conveyancer with 45 years' experience, specialising in domestic conveyancing.
Before his move to Watson Woodhouse, Geoff has worked for a range of firms, and continually builds on his excellent client care and loyal client base.
Between Jackie and Geoff they have over 100 years' experience in conveyancing and a wealth of knowledge, as well as a hard-working, dedicated team who are looking forward to the move.
As well as gaining two fantastic conveyancers, they are bringing a team of support staff with them. The team consists of:
Chloe Lawson, a paralegal with 8 years' experience in conveyancing
Lorna Bailey, a secretary with 30 years' experience in conveyancing
Kate Gibson, a secretary with 3 years' experience in conveyancing
The team are fantastic and well respected, and have a high reputation for conveyancing and client care, and we are extremely excited for them to join our firm.
For more information about the new conveyancing department or to make an appointment with the team, get in touch with our Stockton office on 01642 266526 or visit us at 111 High Street, Stockton-on-Tees, TS18 1BB.
Same Roof Rule abolished under CICA
Posted: 17th June 2019
As of last Thursday 13th June, survivors of abuse under the same roof rule can now apply for compensation for the abuse they suffered.
The Criminal Injuries Compensation Scheme was introduced in 1964 to compensate innocent victims of crimes of violence. However, paragraph 19 of the 2012 scheme stated that:
"An award will not be made in respect of a criminal injury sustained before 1 October 1979 if, at the time of the incident giving rise to that injury, the applicant and the assailant were living together as members of the same family."
This section denied compensation to victims of violent crimes (before 1979), if they lived with their attacker at the time. Alistair Smith explains here.
Alistair Smith, and our civil litigation team at Watson Woodhouse solicitors were at the forefront of the fight to have this rule overturned so that victims of abuse could claim compensation.
The CICA scheme was amended in 1979 to allow more people to be able to claim, but did not apply to offences committed before 1979. It was for this reason that the Court of Appeal in the case of our client JT v First Tier Tribunal and Others were asked to consider whether the rule in place before 1979 was compatible with the Human Rights Act (HRA), specifically Article 14 on the prohibition of discrimination.
Fighting on behalf of our client JT, a lady from Teesside, the team successfully challenged the rule after the Court of Appeal examined the CICA scheme and found it was incompatible with the HRA based on the fact that children living with their family were treated differently and less favourably by the CICA scheme without any good justification.
The rule was formally scrapped in February, with the opportunity to apply for compensation opening on the 13th June 2019.
Now victims of abuse can claim for sexual assault under the same roof rule as Parliament amended the bill. Survivors will now have two years to apply to the Criminal Injuries Compensation Authority (CICA) and all applicants will be given a named contact so you do not have to repeat your experience to multiple people.
If you were previously denied compensation then you can reapply under a new application, so please do not let that put you off coming forward and claiming.
As the solicitors who led this fight and were successful in overturning the rule, we have specialists in this field and an in-depth understanding of the challenges that survivors can face having challenged this rule in the Court of Appeal.
With vast experience, and an excellent track record of achieving results, we provide both a professional, and personal service, tailored to the needs of the individual clients' case.
If you have been victim of abuse under the same roof rule then please get in touch with Watson Woodhouse today to see how we can help you. Our empathetic and hardworking solicitors will do all they can to ensure that you are given the compensation you deserve, and we operate on a No Win, No Fee basis.
Call us free on 01642 247656 or visit our website https://www.watsonwoodhouse.co.uk/service/abuse-claims-advice/same-roof-rule/ for more information.
Final Medomsley staff jailed
Posted: 30th May 2019
The last two former Medomsley staff have been jailed for 18 months and 30 months for their part of the abuse carried out at the detention centre for young boys.
Medomsley was a detention centre designed for young boys aged 17-21 who's offences which wouldn't routinely result in a custodial sentence, where they would usually spend around six to eight weeks.
The investigation into the abuse at Medomsley is thought to be the UK's largest ever abuse probe, with over 1,800 separate complaints.
Victims of the abuse suffered daily beatings and violent regimes that left them terrified and feeling powerless to complain or fight back.
In this time, they experienced the horror of rape, violence and abuse, and in some cases, wounding with intent, including beating with a football boot because it had not been cleaned well enough.
The sentencing Judge, Howard Crowson told the court that the victims of Medomsley had been extremely brave in coming forward, saying: "Many had experienced brutality and violence at the hands of prison officers, but nobody wanted to hear about it. In those days, any complaint was likely to be regarded as further evidence that the trainee was anti-social, that he had not learned his lesson and was complaining about appropriate treatment. Many came from communities where they feared that to admit they had been cowed by threats and violence would leave them being viewed as weak in the eyes of the community in which they lived."
This comes after four other wardens were sentenced on the 4th April after a series of trials at Teesside Crown Court for a total of 13 years and five months.
MP calls for Medomsley Abuse Public Inquiry
Posted: 15th May 2019
MP Laura Pidcock has asked Prime Minister, Theresa May, for an independent public inquiry into Medomsley Detention Centre for young inmates.
Laura Pidcock described rape and torture as "commonplace" at Medomsley, but many of the victims are not covered by the wider Independent Inquiry into Child Sexual Abuse due to their age, hence the suggestion for a separate investigation to secure justice for them.
Theresa May was surprised at Ms Pidcock's remarks and has pledged to examine the issue, claiming she took the issue very seriously, saying:
"I will look at the issue – I was surprised at the statement made that the Medomsley Detention Centre cases weren't able to be covered by that inquiry and I will certainly look at that issue. "
The investigation into the abuse at Medomsley is thought to be the UK's largest ever abuse probe, with over 1,800 separate complaints.
Victims of the abuse suffered daily beatings and violent regimes that left them terrified and feeling powerless to complain or fight back.
On 4th April, after a series of trials at Teesside Crown Court, former wardens Onslow, McGee, and Blakely were jailed for a total of 13 years and five months. Another two former wardens were convicted for their parts in the abuse of the teenagers that were held at the same centre.
Medomsley was a detention centre designed for young boys aged 17-21 who's offences which wouldn't routinely result in a custodial sentence, where they would usually spend around six to eight weeks.
In this time, they experienced the horror of rape, violence and abuse, and in some cases, wounding with intent, including beating with a football boot because it had not been cleaned well enough.
Civil Litigation solicitor, Alistair Smith, has been leading the fight for justice for the Medomsley Detention Centre Victims. He has been at the forefront of a steering group, bringing solicitors firms and claimants together to pursue Civil claims against the Ministry of Justice.
Alistair Smith is experienced in both present and historic abuse cases and is leading this fight for justice, by heading a group of solicitors and attempting to negotiate settlements of all the claims with the Government.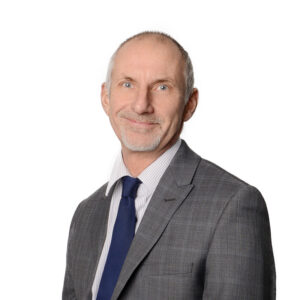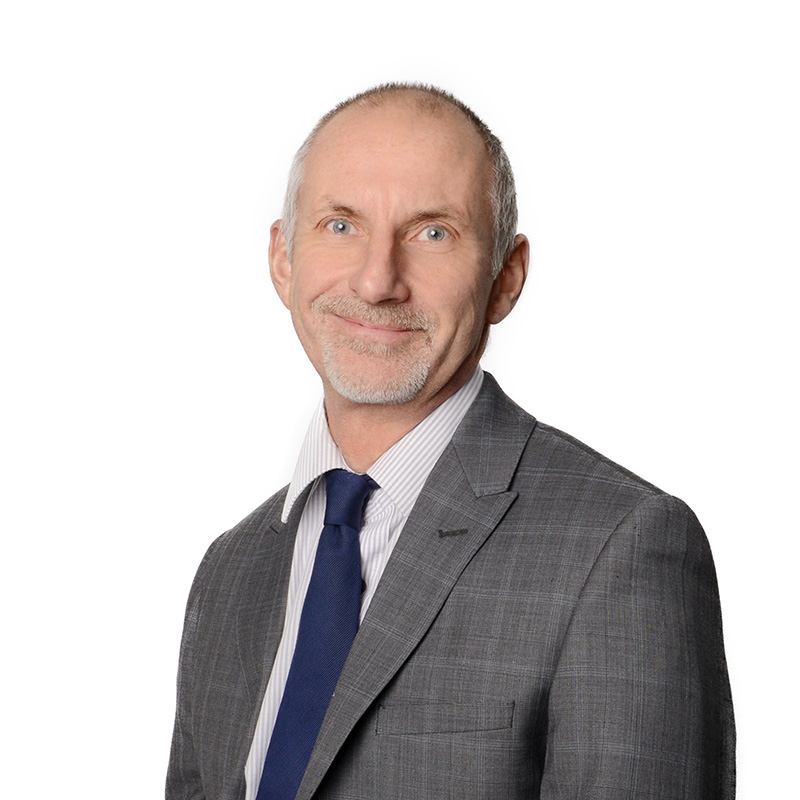 Alistair also had success with the Court of Appeal case of JT -v- First Tier Tribunal in which the 'same roof rule' was overturned, allowing JT, and other victims of similar abuse, to now claim for Criminal Injuries Compensation as a result of the abuse they experienced.
He says "abuse, whether it be sexual or physical, is appalling whenever it happens and has awful consequences for its victims."  We, at Watson Woodhouse Solicitors, cannot take back what has happened but we can try to help you for the future and recover any compensation you may be due.
We understand that this may be a difficult time for you, so we aim to ensure that the process is as smooth and stress-free as possible. All enquiries are confidential and we promise to deal with it sensitively and in the best way possible for you. We have both male and female solicitors on hand to provide assistance, as well as offering 'No Win, No Fee' for our clients.
Watson Woodhouse Solicitors offer a no obligation, free initial consultation with flexible appointments to suit your needs. Watson Woodhouse Solicitors will not deduct any success fee from your award, to ensure successful claimants retain 100% of their damages awarded.
Darlington Office Success
Posted: 27th March 2019
The Northern Echo reports on the success of our Darlington office.
Criminal defence solicitor Stephen Andrews combines both his nearly 25 years of experience and his passion for 'giving people a voice' to successfully head up our Darlington branch.
Alongside Stephen at the Darlington branch is Stephanie Thompson, also a criminal defence solicitor, Kirsty Nelson, a family solicitor specialising in care proceedings, and the new addition to our team Nicola Merson, also a family solicitor.
Read more here